A TEAM
BY YOUR SIDE
FROM INSTALLATION
TO TRAINING
TO AFTER-SALES
A WORLDWIDE COVERAGE NETWORK
THE ORGANIZATION
Located at the headquarters in Borgo Ticino (Italy), the Customer Service Office cooperates with partner companies located in:
China   Germany    Mexico    Brasil    Spain    South Africa    USA (under construction)    India (under construction)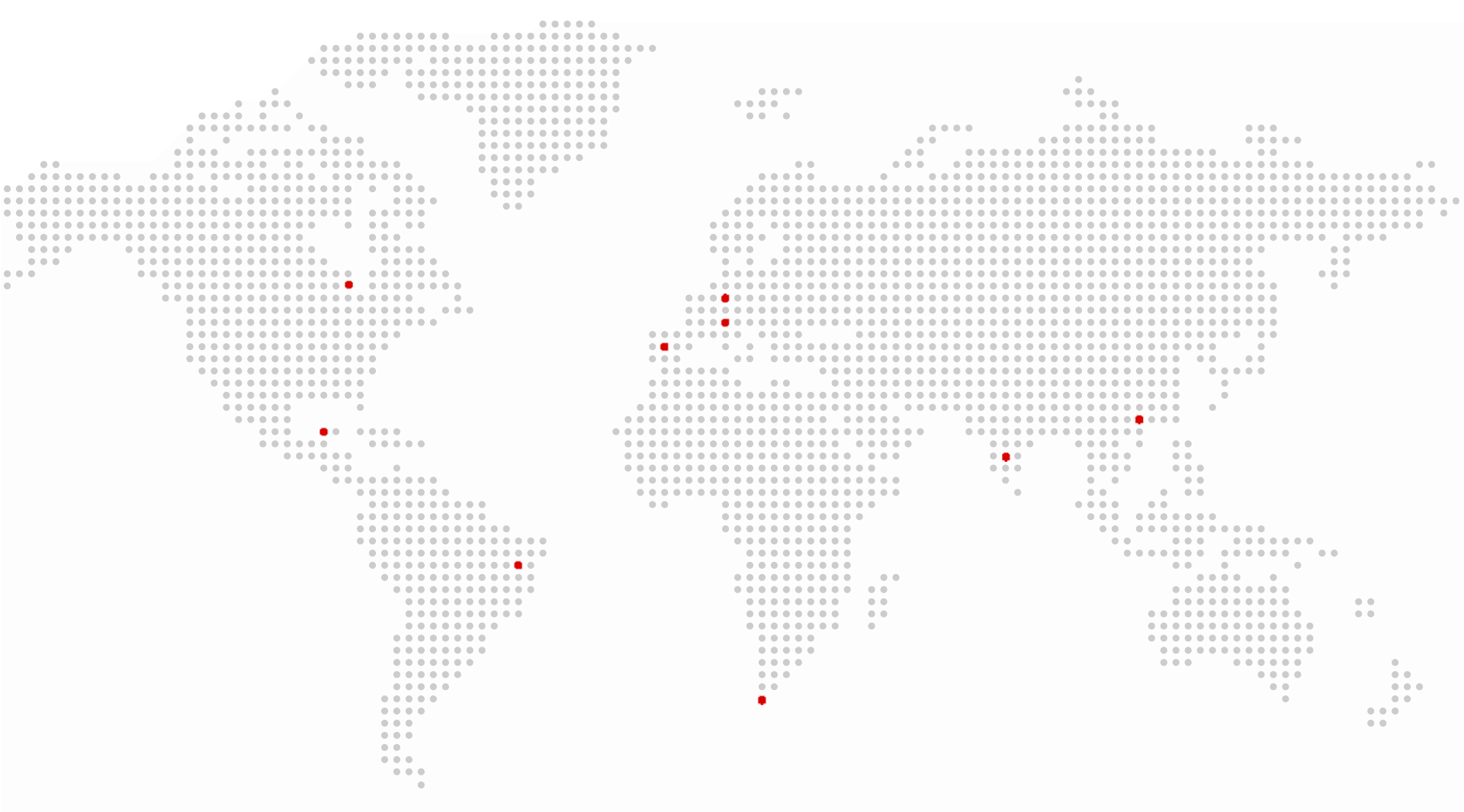 Thanks to these partnerships, we are able to ensure direct customer contact with rapid response times and local language support.
Our Customer Service is run by a manager who can call upon a multilingual technical team, ready to support customers all over the world.
A DEDICATED TEAM ALWAYS BY YOUR SIDE
CUSTOMER SERVICE
For Saronni our involvement with our customers does not end with the sale of the line or a quick installation:
a team of specialised and efficient technicians assists our customers during all the stages of commissioning, training and after sales service.
REAL TIME SUPPORT FOR OUR CUSTOMERS ALL AROUND THE WORLD
TELESERVICE
Machine or process problems are evaluated and solved directly by online messages or commands.
Thanks to the use of a modem connected to a PLC we are able to remotely connect to our lines, to diagnose and troubleshoot any software problem in real time.
This system allows us also to modify the program and, if necessary, to make special modifications required by our customers, placing us in a position to offer proactive assistance to optimize the performance of the line.
THE CUSTOMER SERVICE NETWORK
DIRECT INTERVENTIONS
Direct interventions are provided by our on-site services, where available, or directly from our headquarters.
A WAREHOUSE TO SERVE OUR CUSTOMERS
SPARE PARTS SERVICE
Rapidity of intervention is also facilitated by the capacity of our warehouse, which covers an area of more than 1000mq, containing the majority of spare parts needed for the maintenance of all lines manufactured in the last 30 years.
Strategically located just a few kilometres from Malpensa International Airport, it is an efficient tool for our customers.
THE AUTOMATED WAREHOUSE
FAST SERVICE ASSISTANCE 24/48 HOURS
To keep the spare parts service at the highest levels of efficiency: a goal that has always distinguished us.
Quick and efficient service and optimized warehouses ensure real-time availability of all machine components to our customers and delivery within 24 hours in Europe and within 48 hours all over the world.
PERSONNEL TRAINING SERVICE
TRAINING
Training is one of the most important steps in the use of feeding lines.
For this reason, Saronni has recently invested in the implementation of this service.
Simulators and multimedia presentations, in a dedicated new area, are available for group courses or for individual training.
Our team of technical instructors are also available for specific courses, at the customer site, to train new operators or system engineers or to help expert operators to realise the full potential of our lines in particular applications.